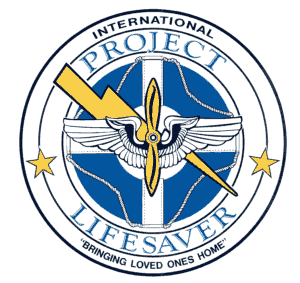 Purpose
Project Lifesaver is a program designed to help keep track of individuals who are at-risk of wandering off and becoming lost. Conditions such as Autism, Dementia or Alzheimers can be responsible for confusion, disorientation or forgetfulness which can cause the person to wander away from caregivers and become lost. This can be life threatening if the person is not located quickly. Project Lifesaver provides a way to quickly locate people in this situation.
How it Works
Through the use of a special tracking bracelet worn by the individual, search and rescue teams can use a handheld unit that works with the bracelet to locate them quickly. The handheld unit listens for the signal coming from the bracelet the person is wearing and displays a heading and signal strength reading to the rescue team. Using this information, they move toward the signal and can walk almost directly to the person.
How to Participate
This lifesaving program is provided to the citizens of Tyler and Wetzel counties at no charge by the Tyler County Office of Emergency Management thanks to grants and generous donations from local businesses and organizations. If you are a caregiver for an at risk individual and would like to get a tracking bracelet for them to wear, please contact our office.
The bracelets require a battery that must be changed periodically, so we will come visit to inspect the bracelet for proper operation and change the battery about every 6 weeks. The caregiver is also given a small tester that they can use to check the bracelet with daily. This service, all equipment and the batteries are provided at no charge.
To learn more, you can visit the Project Lifesaver website. Please remember, we provide the service locally so you do not need to purchase anything from their website.